Pretty dramatic title huh? Well, that is the type of headline you need to get people to realize James White is a fantasy monster. The Patriots scat back has been one of the steadiest fantasy contributors the last couple of years. Yet, every year he is looked at as a guy that can be easily replaced or outscored. Well let's dive into some stats.
In 2018, White finished as the 7th best PPR running back in ALL if fantasy football. He finished over guys like David Johnson, Melvin Gordon, and Joe Mixon. Those players that finished below White are now going in the first and second rounds in fantasy drafts. Where as White is going in the 7th round. Don't get me wrong, I love getting my RB2 in the 7th round, but I don't think people realize how valuable White is.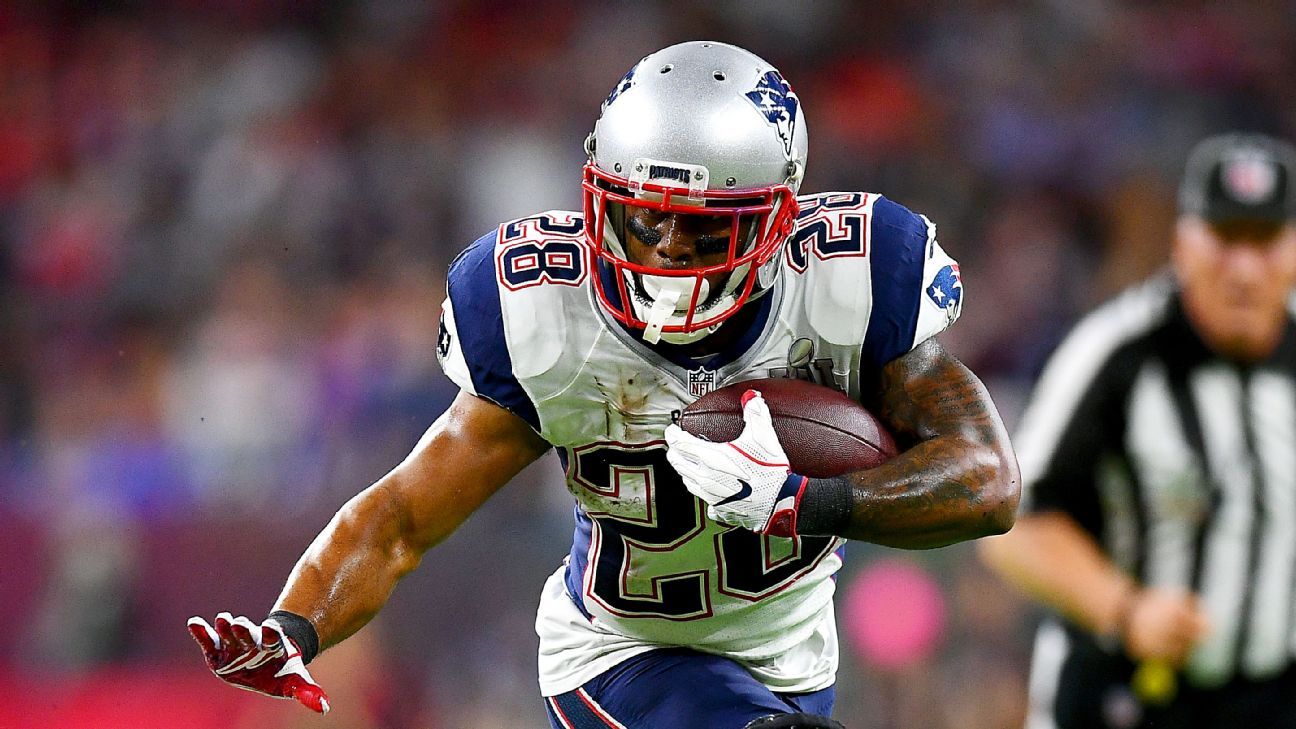 in 2018 he finished with 87-751-7 receiving line, and a 94-425-5 rushing line. Those are wide receiver numbers to go along with a nice rushing line for a "third down" back. Reality is, White has the trust of Brady and Belichick. That right there gets White more opportunities to produce, especially in the redzone where trust and consistency is key. Also while Tom Brady's arm continues to decline, the reliability on short routes and dump-offs will skyrocket more than it already has.
For the 2019 season, I full expect White to have another rock solid season. He might not finish in the top 10 again, but there is no doubt in my mind he will finish as a top 20 running back, barring an injury. Those who are concerned about Damien Harris should know that Harris is a threat to Sony Michel, not White. Those who are concerned about a time share should know that White was also utilized in the slot and out wide in 2018, so he has opportunities in this offense.
If you find yourself needing a steady income of fantasy points each week, look no further than James White. At his current ADP, he is being severely underrated and he will win a ton of matchups for whoever takes the opportunity to draft him.